This @Novelicious post http://t.co/En3CmFLBvX got us thinking about what we'd like to read again for the first time. What would you choose?

— Writers & Artists (@Writers_Artists) April 14, 2014
This tweet got me thinking. There are loads of books out there I'd love to re-read, but how many would I want to read without knowing anything about them… again?
Well, I thought of a few, and here they are!
fight club by chuck palahniuk
Yep, an obvious one to start with. The plot twist in Fight Club is one you absolutely cannot forget about once you know it, and that's the major reason I'd like to read this again without knowing what it is. I was spoiled for the book by watching the (equally amazing) film when I was 16, and I have to admit, I've never had the pleasure of reading Fight Club without trying to pick up on all the little hints about what's going to happen. That's pretty fun in itself, but I often sit and imagine how great it would be to turn the page and be completely bowled over by something I just didn't see coming. I'd like to note here that you guys have no idea how hard it was for me to hold back from dropping the spoiler bomb and saying that Tyler Durden isn't real.
 good omens by neil gaiman and terry pratchett
The first time I read Good Omens I was probably way too young to be reading it. While I really appreciate my Mum's commitment to freedom of expression, this unfortunately meant that a lot of the jokes went completely over my head. I really wish that I could read Good Omens for the first time as an adult so that I actually understood most of the things that I completely missed the first time around. That said, I don't regret a minute of my childhood years spent reading this and recommending it to all my classmates (who were even less clued in). It really is an amazing book, and I'm pretty sure Mr Pratchett is the major contributor to my wacky sense of humour (whether that's a good thing or not, you'll have to ask my year 6 teachers). If you still haven't read it, then congratulations! You're in the position to read it for the first time and remind me what it's like!
 harry potter and the philosopher's stone by j.k rowling
This is another nostalgic choice. While I often claim to be a massive potterhead, the truth is, I haven't read any of the books since I finished The Deathly Hallows back in 2007. While I really ought to reread all of them, I can't shake the feeling that it just won't be the same the second (er… fifth) time around. Harry Potter was one of those series that aged with its readers – I'll always remember the moment (somewhere around the beginning of The Order of the Phoenix) when I realised that these just weren't the same books as they were when I was 5, and having them read to me for the first time. I remember staying up for hours each night squinting in the dark, trying to find out what happened next. That's a feeling I'll never have again – mostly because I'm 20 years old now and if I  stay up until 3AM reading it's because I have an essay due on it the next day. So yes, I'd like to read the first Harry Potter book again – but with the stipulation that I get to read it with the same childlike wonder I experienced the first time around.
dance dance dance by haruki murakami
Dance Dance Dance was the first Haruki Murakami book that I read, and to be honest, it was a bit of a poor choice. That's my own fault actually, because in my ignorance and excitement to discover a new author, I didn't realise that Dance Dance Dance was actually a sequel to Murakami's other, even cooler novel, A Wild Sheep Chase. To be honest, it does stand alone quite well, which is probably why I managed to confuse myself. I've never read A Wild Sheep Chase, because now I know the ending and it colours the whole text. So really, I'd like to read both books again – but this time, in the right order.
PRIDE AND PREJUDICE BY JANE AUSTEN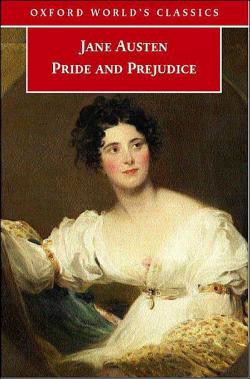 This is a bit of a cheat. When I had to read Pride and Prejudice at GCSE, I read the absolute minimum that I could to still get away with saying that I'd technically read the book. I wrote an A-grade essay on the tidbits of knowledge I'd gained from reading (and actually enjoying) that surprisingly faithful adaptation, Pride and Prejudice and Zombies. Sorry teachers. Sorry parents. But to be honest, from what I did read of Pride and Prejudice, it wasn't really that bad. It was just the environment that I was reading it in that was so terrible. Trust me, after two hours of listening to two people struggle through one page each, you'll never want to see those pages again. So that's why Pride and Prejudice is on this list. I think if I read it in my own time, at my own pace, I'd quite enjoy it. Then again, I might not. The point is, I'd get to read through the book and form my own first impressions, instead of wondering if I could get away with burning it after the exam.